Posted:
December 15th, 2010 |
Author:
Mr Laroza
|
Filed under:
Photography
,
Video
|
Tags:
nikon
,
nikon d5000
,
rolson
|
No Comments »
So I should be shooting a video for a friend of mine this Saturday at a club he DJ's at up north. Only problem is the Nikon doesn't exactly have good low level lighting video capturing capabilities, it needs some extra light to make use of the 720p.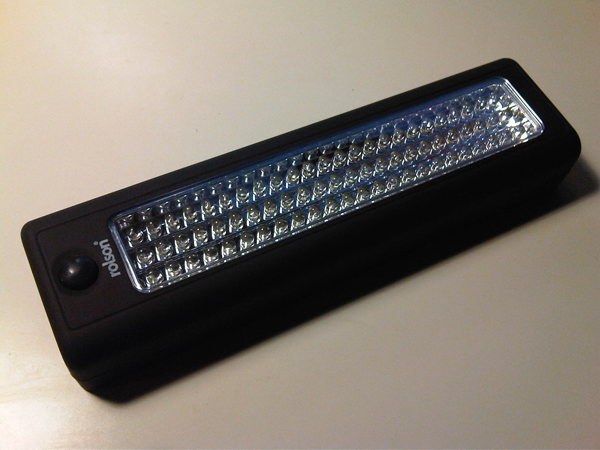 I figured I couldn't afford an LED video light (just yet!) so I browsed over the internet to see if I could buy something that may do the same job for cheaper. I found a Rolson 72 LED Camping light on Amazon for £6.35 inc postage. I did what any other DIYer would do, I bought two, one to play with and one to keep. Now how did I attach the LED light to the camera? Like this: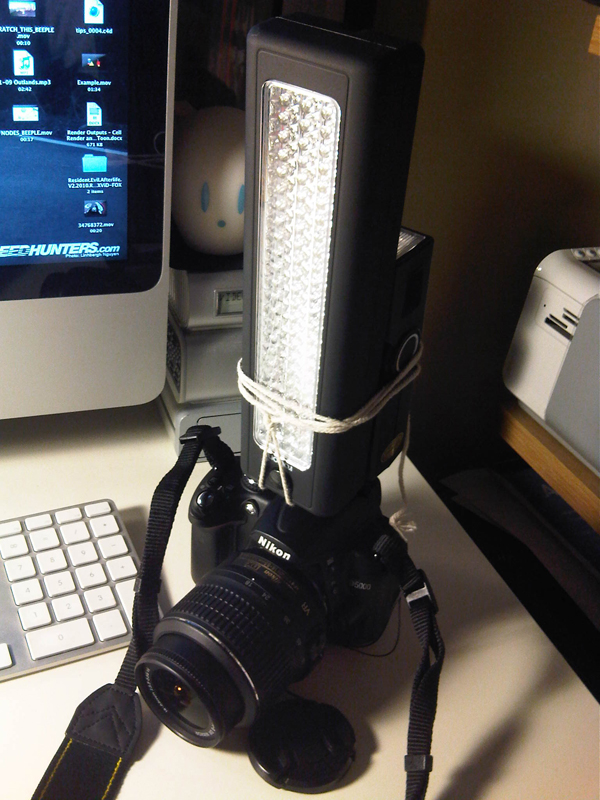 I know it's a little crude, but it does the job and that's the main thing. I just used a busted camera shoe flash and some string and tied it all together, I even tried some wrapped up foam to see how it diffused the light. I've given it a test and it's not bad, it feels a little Blair Witch though as the LED doesn't throw light around too well as it more directs the light to one spot. As soon as I've taken some decent video I'll blog the results, but for now enjoy the DIYness.
---